Why do you hate me so? You're not even really "Monday" to me (I don't usually get real weekends and real Mondays in retail), but you certainly remembered me this week. Or maybe it's the exhaustion talking. There's been lots of work, some very stressful car trouble, the launch of a new website with a Killer concert review (no, really, it's a review of a recent Killers show), and probably a ton of other important stuff I am forgetting.
But I digress.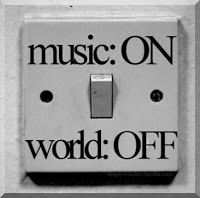 Monday is for music, so music it shall be. Last week we had a party in a Pink Cadillac, so this week I think we'll drive all night in a Slick Black Cadillac - it's a fully equipped rock and roll machine, after all!
Slick Black Cadillac - Quiet Riot
Fun fact: before Randy Rhoads joined Ozzy Osbourne's band (quite a few years prior, actually), he founded Quiet Riot.
Music Monday