Just wanted to drop in for a quick Music Monday post before Christmas. Is anyone doing the Music Monday hops this close to Christmas? I hope so, because I have missed all my Music Monday people!
I haven't really gotten into the Christmas spirit this year because, just like Thanksgiving, I'm working too much to go visit family, and my son will be gone. (Visiting family, gift-giving and merriment is scheduled for Mid-January around my youngest son's birthday, so while everyone else is over the holidays and struggling to keep their New Year's Resolutions, the party will just be getting started for me!) So aside from taking a moment to reflect on the "reason for the season" when I have a day off on Christmas day, I'll just be spending late Christmas Eve and Christmas Day cuddling my furbabies, reading, getting caught up on housework, getting caught up on my tv-watching, and working on my obligatory year-end post which I really hope you'll all return for.
Christmas really snuck up on me this year - still seems to me like it ought to be two or three weeks away! Even though a tree didn't go up and cards weren't sent this year, I will still indulge in some holiday music here for a quick minute. And guess what? It doesn't even feature anything from the fake Megadeth Christmas Album! Here are a few of my over-played, certainly previously-posted-here yet beloved-all-the-same Christmas tunes: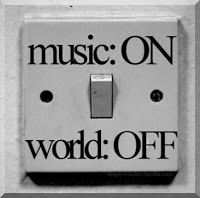 Blue Christmas - Elvis Presley
Run Run Rudolph - Chuck Berry
Or is it "Run, Rudolph Run"? According to this YouTube vid, it is. But I never knew that!
I Wish It Was Christmas Today - Jimmy Fallon, Horatio Sans, Chris Kattan and Tracy Morgan
(I guess SNL removed their official video. Boo. Hiss.)