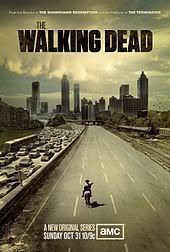 So I know what my final three movie selections for the countdown to Halloween to be, but I'm drawing a blank today for the fourth. I think instead, I'll focus on horror/supernatural/fantasy on television. There is so much good stuff out there these days! I started watching
Supernatural
way back, but for some reason didn't watch it beyond two seasons even though it was a good show. I think I'd like to play catch-up one of these days.....
In the meantime, here are some recent and/or current shows that I have enjoyed this past year or am enjoying right now:
The Walking Dead
The Vampire Diaries
The Nine Lives of Chloe King
Death Valley
Teen Wolf
True Blood
Game of Thrones
Being Human
The Secret Circle
American Horror Story (more on this one later, as I really, REALLY want to discuss it with other fans!)
Once Upon A Time
Grimm
Not to mention, I've enjoyed
The Munsters
,
The Addams Family
,
Kolchak: The Night Stalker
,
The Twilight Zone
,
Tales From the Crypt
,
Night Gallery
, and
Dark Shadows
! (And probably many, many, many more that I can't think of right off the top of my head.) And I am very much looking forward to
Hell On Wheels
.
What are some of your favorite horror/supernatural/fantasy-based television shows, past or present?
Image source: Wikipedia