My last post was all about the Scream Queens I adore. I've never heard the term "Scream Kings," but that's basically what this will be. The men who've made a mark in the genre or otherwise caught my attention in a horror movie in some way or another
.
Boris Karloff (Frankenstein)
Christopher Lee (Dracula - Hammer)
Peter Cushing (Dracula - Hammer)
Lon Chaney Sr. (The Phantom of the Opera)
Lon Chaney Jr. (The Wolf Man)
Bela Lugosi (Dracula - Universal)
Vincent Price (The Abominable Dr. Phibes, The Masque of Red Death, Edward Scissorhands (not horror, but still...), the voice and maniacal laugh in Michael Jackson's "Thriller," and so, so, so much more!)
And now, for a few more "recent" ones.....
Bruce Campbell (Army of Darkness, Bubba Ho-Tep)
Jackson Rathbone (and I don't mean for the Twilight Saga; he's also been in Pray For Morning, S. Darko, Hurt, and Dread - the latter two are actually decent and underrated thriller-types.)
Alexander Skarsgard (True Blood. Not horror to some of you, and certainly not a movie - but he stays!)
And my favorite, not only in his horror movies, but in all his other movies as well: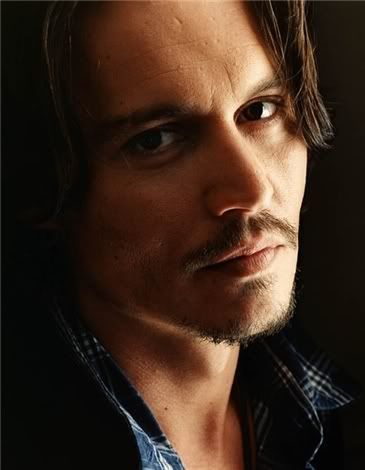 Johnny Depp.
Most already know that he got his start as a Freddy Krueger victim in
A Nightmare on Elm Street
. But he's also been in other horror and/or atmospherically dark films such as
Freddy's Dead: The Final Nightmare
,
The Astronaut's Wife
,
Sleepy Hollow
,
The Secret Window
,
Edward Scissorhands
,
From Hell, Corpse Bride
,
Sweeney Todd: The Demon Barber of Fleet Street
, and
The Ninth Gate
.
That's a LOT of horror/thriller stuff for a pretty mainstream actor. And on top of all that, he'll be playing Barnabas Collins in Tim Burton's upcoming
Dark Shadows
. My favorite actor is playing the main characer in the movie version of one of my favorite childhood tv shows, and with Tim Burton directing, you know it'll be visually stunning.
Image Source: found at Strollerderby