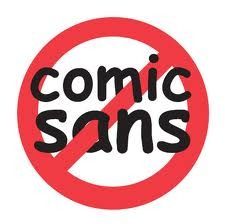 So I tweaked the blog just a little bit more (and have a teensy bit more to go before I'm truly done), and one of the things I did was tweak the Post Title field. Then, to my horror, I've noticed that when I first bring up my blog after a long period of not having been signed in, the post title field shows up in
COMIC SANS FONT!!!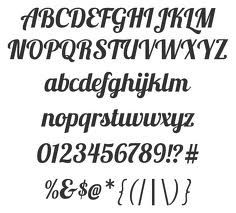 Comic Sans, according to my own Google web search, is always in the top lists of the worst fonts ever made. I personally don't hate it, but it really does only belong in comic books and graphic novels, and maybe on certain types of graphics themselves. Certainly not in the post title field of my blog! But what is weirdest about the entire thing is that I changed this in Blogger's template designer, where I certainly did not select it. I even checked the html of my design, and nowhere is Comic Sans listed as one of the possibilities for font usage. Just so you know, the Lobster font (pictured at right) or a variety of ms fonts in the event that you don't have Lobster installed on your computer, is what you should see when you read this site.
I am scratching my head (and cringing) over this one. If you see the Comic Sans font, a simple reload should get you back to good if it bothers you like it does me.
Comic Sans font graphic courtesty of a Google web search which turned up the photo, but not the source. Lobster font graphic courtesy of fontsquirrel.com