So obviously another two weeks went by without a regular post from me. I didn't mean to let so much time pass, but then, I never do. I have been pretty busy, but this time I'm blaming
Ellie Watt and Camden McQueen
. I'm also well aware that here lately, I've only been popping into popping in to
4Ms
on the "freebie" weeks, and I promise that is not intentional!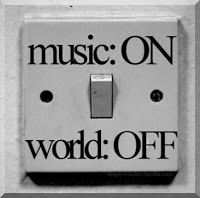 Anyway.....on to this week's selection. One of my favorite bands, with their latest:
Decay - Sevendust
I love, love, LOVE this band, and this song! I've seen them before, but missed them on their last tour. I really hope I get to get out and see them again on this one!
Have a great week! I've had some really enjoyable springtime weather this past week, and today the area is in for thunderstorms ushering in a cold front. Gah. I am never going to get away from cold weather!
Music Monday:
X-Mas Dolly
Run DMT
Loving Life
My So-Called Chaos
And as always, if you know of more, let me know!