Because she is a huge fan, and I don't think she'll take the news so well. And the title for this week's Music Monday post straight-up speaks for itself.
Side note: she really is a huge fan, but I was being melodramatic with the post title. His passing probably won't break her heart or anything.
In all seriousness, I had other music lined up for this post, but woke Friday to my FB wall being filled with stuff along the lines of "R.I.P. George Jones" from every other person. It is always sad news to lose a favorite entertainer, and this one was truly a country music legend. And while he wasn't my favorite entertainer, he was obviously one of the favorite performers of my grandparents' generation. He had an illustrious career which spanned decades, earned him fans of all ages and inspired generations of other well-known country artists.
Before his 30+ years sober, he was pretty dedicated to his drink as well, notoriously getting himself a D.U.I. on a riding lawnmower. Now, rock and roll artists have done some crazy things over the years, but that is one of the most insane things I have ever heard! My hat's off to the man, though, for eventually beating the bottle. That's not an easy thing to do.
George's music still isn't really my thing, but a career as enduring as his deserves a shout-out here. And since I don't have a favorite song of my own, here's "White Lightning," one of his earlier hits: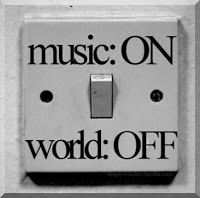 Music Monday:
X-Mas Dolly
Run DMT
My So-Called Chaos
bethere2day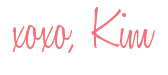 COMMENTS

Scroll immediately below post
(Not available on mobile version)






Name/URL - Anonymous
Click
here
or scroll to the bottom of the page. (Scroll if you're using a mobile device)