And no, I'm not just saying that for dramatic effect. While I'm enjoying my job, there is just SO. MUCH. to do these days. Or rather, these last few days leading up to my trip this weekend, and I do not have a day off to get them done. Which means I am running around after work trying to do stuff.
I need a skip day! If I could skip, I'd have my tires rotated, dye my hair, and make certain the clothes I'm taking with me are clean and ready to go. I'd clean some more in my house, so I wouldn't have as messy a house to come home to. But first? I'd sleep in. These days I'm a big baby without the right amount of sleep, and I don't feel like I've been getting enough of it most nights.
I know, I know. Really exciting stuff, yes? Too bad it's not like the days I'd skip school. Those were the best. My best friend and I would either hang out watching tv at home if we just needed a mental health day. Or sometimes there would be a real reason for skipping, like a concert after an orthodontist appointment.
Yep. Skipping out these days is nowhere near as exciting, relaxing, recharging, etc. as it was to skip out back in the day.
What are YOUR skip days like? Head over to Leslie's for coffee chat and tell us.
Participating: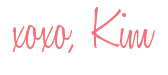 COMMENTS

Scroll immediately below post
(Not available on mobile version)






Name/URL - Anonymous
Click
here
or scroll to the bottom of the page. (Scroll if you're using a mobile device)