.....but I'm not sure how I feel about it.
And by "Rock and Roll," I mean "Rocknroll." As in Ned Rocknroll, Kate Winslet's new husband (who was born with a different name but LEGALLY changed his last name to Rocknroll). Mr. and Mrs. Rocknroll announced two months ago that they are expecting their first child together, and I have not gotten over it yet. You might say I'm just a wee bit obsessed with celebrity gossip, and this offbeat name has grabbed me from the start. Now a little baby is going to have the last name Rocknroll. That's just bizarre to me. But I will go on record to say that I hope they name the child Ivana or Olive if they have a girl!!!!
Fascinating.
Anyway.....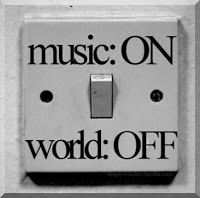 Enough of that. All kidding aside, the main reason I picked this bit of old news was mainly so I could segue into my Music Monday selection - and this week I'm going with "Rock and Roll Music" by Chuck Berry. Enjoy!
Music Monday: