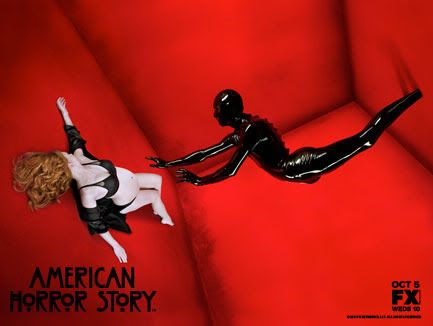 And I know this. I am slowly but surely trying to pull myself back into bloggy mode. I do love it when I can make it happen....but when there's nothing to say, well....there's really no point.
Which brings me to today. I don't have much to say here, except that finally, after a little over two years, my son's braces are coming off. Yay! I have one son's Christmas present bought already. Yay! And my other son's will be ready next week. Yay!
But I think the thing I'm most excited about is that tonight is the night for new episodes of both
Criminal Minds
and
American Horror Story
. I love all the tv shows I'm currently watching, but AHS is my absolute favorite!
I do have a post planned (well, planned in my head) for publication at some point, but until then, I think I'll just gush over Jessica Lange a bit. In my opinion, she absolutely STEALS the show. I was going to post my favorite scene of the week, but can't find it ANYWHERE. It's the scene where Constance tells Billie Dean to just cut to the chase - very closely rivaled by the scene where Constance tells her boy toy he'll never be famous - but every week, there is a new Jessica Lange scene to rave about, and I can't wait to see what she'll do this week!
In the meantime, I'm over at
The Music Mamas
with another edition of
"Whatever Happened To...." Wednesday
. You know you want to go over to find out who was featured! (Hint: popular in the mid 80s, but NOT a hair band or cheesy pop.)
Image source: American Horror Story Official Website