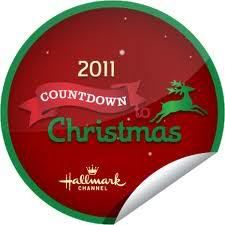 I've fallen way behind - not only here, but at
The Music Mamas
, and I plan to rectify both this weekend, when I have some time off. I can't even blame work for this lapse in writing. Truth is, work is manageable at the moment. I've just been in super-ultra-nesting mode (and no, I'm not pregnant!) when I'm not fighting off a persistent and recurrent sinus infection, trying to get this place clean. And? The more I do, the more there is to be done.
But I am attempting to at least get the main living areas decent so that I can FINALLY get a plumber in here to fix the shower/tub in the main bath. And an electrician in here to look at my back kitchen wall, where none of my electric outlets work anymore. To that end, I've gotten a good bit done. And for today, at least, I've gotten my sleep schedule back on track.
So my plans for the weekend are to: finish flooring in the living room, get my Christmas tree up, get some bills paid, groceries bought, and maybe, just
maybe
....get some spray paint so that I might finally get some of my unfinished projects done a step further.
Oh....and there will be lots of
DIY Network
,
HGTV
, and
Hallmark Channel Countdown to Christmas
viewing this weekend as well!
Image source: Get Glue (via Google image search