Good Monday morning to ya! I am sooooo looking forward to the warming trend we'll have later in the week; it's been way too cold for me here lately. I just can't seem to get into the swing of things 'round here. I blame the cold, but it's also been an incredibly busy few weeks - celebrating birthdays, working, doing more in the house and trying to get more things lined up so that I can write the next chapter of my life, which promises to be challenging, exciting, and rewarding!
I've also been spending a lot of my down time with my new favorite tv couple,
Zoe Hart and Wade Kinsella
(at least, at the point in the show I'm at, they're
sort of
a couple.) and my favorite new literary couple,
Perry and Dex
(they're currently NOT a couple where I'm at in book #4, but they are destined to be together - so they will be eventually.) And OF COURSE, listening to as much music as I can!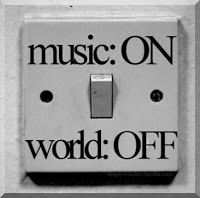 This week? It's all about
Sound City
, a documentary film directed by Dave Grohl about the famous Sound City recording studio. The wannabe music journalist in me is so, so, so excited about both the film and accompanying soundtrack - so excited I just can't stand it! This documentary is definitely a must see for me (and currently downloadable) and it goes without saying that the soundtrack is a must-buy. Here is an amazing song from the soundtrack featuring some pretty impressive talent, as does the rest of the soundtrack:
From Can To Can't
- Dave Grohl, Corey Taylor, Rick Nielsen and Scott Reeder
What music are YOU listening to this week?
Music link-ups:
Monday's Music Moves Me
Run DMT
Loving Life
My So-Called Chaos
(If you know of more, please point me in that direction!)
Image Source:
all over Google.