Here are just a few instgram photos from my trip back home this past weekend. It was cold and cloudy the entire time: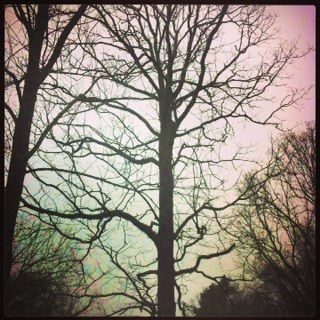 But not even the cold could chase away the coziness of my childhood home and getting to visit family. Totally frivolous soaks in a hot bath helps with coziness, too! I like my water just south of scalding, and I'm surprised the windows only got this steamy: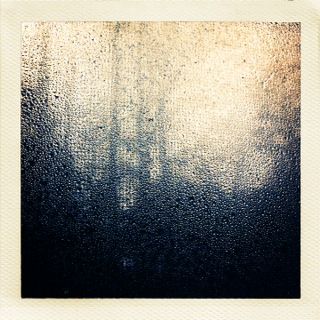 A trip home just isn't complete without reading late into the night, playing Rook with the family, and enjoying my Mom's amazing cooking. Especially her cherry cream cheese pie! Here's the crust. I forgot to get a pic of the finished (and quickly FINISHED OFF!) pie.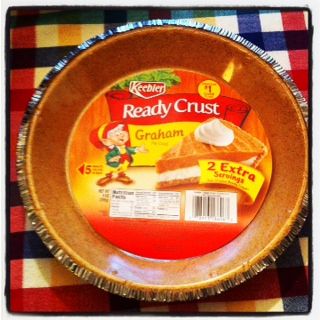 And how's
this
for a trip down memory lane? It's my much-coveted and beloved pink faux-fur coat from my 10th grade year! I must have begged for this for months on end, and I finally got it for Christmas. I adored that coat, and still do! I will absolutely be wearing it regularly again once I reach my goal weight - I was quite tiny in high school, so I'm not quite ready for it yet :)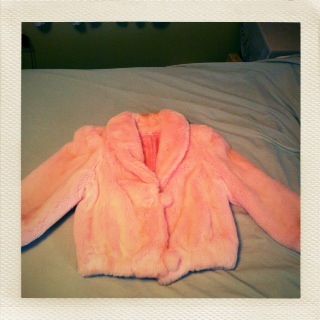 And what road trip is complete without a kick-ass playlist? Here's just a bit of what I listened to for the four hour trip:
Ball and Biscuit - The White Stripes
l.A. Woman - The Doors
Lit Up - Buckcherry
You Can't Kill Rock and Roll - Ozzy Osbourne
Learn to Fly - Foo Fighters
Sister Christian - Night Ranger
Heaven Nor Hell - Volbeat
Living After Midnight - Judas Priest
California - Social Distortion
Dead Souls - Nine Inch Nails
(Listen
here
)
I'm so looking forward to my next trip home; hopefully it will be warmer and not for such a short amount of time.
This post is participating in
Wordless Wednesday
,
Wordless Wednesday Bloggers
and
Wordful Wednesday
. Come play along!