While today is officially Earth Day, many related celebrations and promotional events took place this past weekend. I didn't attend/am not attending a celebration or anything, but today is just as good a time as any to get inspired by some good music (see bottom of post for Music Monday Earth Day Edition goodness), share some great green links (also towards the bottom) and re-commit to my own goals.
Earth Day, celebrated on April 22 each year, is now in its 23rd global year (originally proposed in 1969 and observed in the United States for the first time on April 22, 1970, it didn't become an international celebration until 1990). While there have been too many positive outcomes to bringing awareness to our environment over the years to recall here, there is still much to be done. And I do not have the answers - but I know what I will be doing to hopefully do my part in keeping our planet as clean and safe as possible.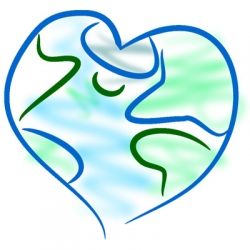 The biggest thing for me - and I've been doing this for well over a year, but am still not 100% on board - is to continue the switch to home-made, eco-friendly cleaners that are also as cruelty-free as possible. To be honest, I'm more worried about animal cruelty than I am protecting the environment, but they do eventually go hand in hand. And I'll be attempting to do much better at the three basics: reduce, reuse, and recycle. More on those in future posts, hopefully. But any recycling I do is going to be an improvement over the amount I do right now, which is, shamefully, next to nothing. And my second home, Target, now has a small recycling center inside the store, so this should be a no-brainer.
Many of the following ideas fall under the basic three, but I thought they were worth mentioning on their own.....
Go paperless. I have my bank statement accessible online, only write paper checks every once in a great while, have gone mostly from paper books to an eReader, and will be putting as many coupons on my cell phone as possible. Shopping lists and calendars are all online as well! The only exceptions to the paperless goal at this time are:
Bills. But I will be looking into this again since the last time I wanted to do paperless billing I had to set up auto pay. For reasons I won't go into here, auto pay is not an option for me at this time.
Special editions of favorite books, or books that are given to me.
Magazines. I tried a magazine subscription on my Nook, and never really got the hang of it. On top of that, either the formatting of Nook magazines changed or that particular magazine changed its formatting, and I was no longer able to enlarge the pages well enough to see them. If I can't read it, I don't pay for it. I don't actually buy many magazines anymore anyhow, but when I do, I will just donate them when I'm done. And who knows? Maybe I'll try another e-magazine in the future.
While these may not be options for me, there's nothing saying they can't be perfectly viable paperless options for you, so definitely consider going paperless when and where you can and recycling/reusing the paper you have.

Go plasticless. I've been an advocate of the reusable shopping bag for a few years now, though you probably couldn't tell by seeing me shop. I am so bad about forgetting to bring them with me! But I finally settled on a design that works for me (I prefer the nylon ones that roll up into themselves in a self pouch which I can then just throw in my purse, many of which are relatively small). The best thing about any reusable shopping bags are that they are cheap, now readily available from virtually any retailer or grocer, and you can really have fun with them. So have some fun with them! (Just be better than me about remembering to put them in your purse or somehow carry them with you.)

Here are a few of my favorite green links - some to websites, and some to some of my favorite green cleaning products. Feel free to add your own in the comments below.

Now for Music Monday - Earth Day Edition, I have two different songs called "Don't Go Near the Water"....today's theme at 4Ms is actually songs about earth, but these environmentally aware songs are still very fitting for an Earth Day theme in general.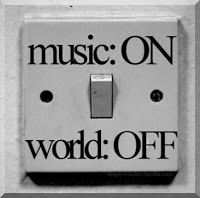 My favorite is Johnny Cash's song, and I picked this video because the other two were just too hard to watch because they were mainly set to slideshows from the BP oil spill.
And if The Beach Boys are more your thing, here's a song by the same name that I found by them. It may not be the same song, but definitely carries the same message. And for me, it was a trip in and of itself just to watch such a vintage video!
Who are some of your favorite environmentally conscious artists/bands/musicians? What are some of your favorite earth-inspired and/or environmentally aware songs? Speak up in the comments!
Music Monday:
X-Mas Dolly
Run DMT
My So-Called Chaos
behtere2day

Image Source: openclipart.org via Squidoo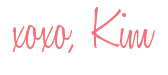 COMMENTS

Scroll immediately below post






Name/URL - Anonymous
Click
here
or scroll to the bottom of the page.