But I'm here now, with some incredible new music to which you should direct your attention posthaste!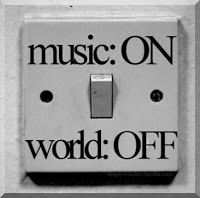 I've blogged at The Music Mamas before about what a great experience I had at one of Thirty Seconds To Mars' Atlanta shows a little over two years ago. That's been my only show to date, but this year changes all that, because they are back with new music (Love Lust Faith + Dreams is set to release tomorrow, May 21 - go pick it up if you haven't already pre-ordered it!) and a new tour! And if my schedule and finances allow, I will be seeing them wherever I can on this tour; that's how blown away I am by their live performance.
Oh, and the music's not bad, either! If you're not already familiar with their music, the best way I can describe their overall sound is prog/alternative. They definitely have a sound all their own, but for reference think Pink Floyd, Tool (via the band's Wikipedia page), with characteristics of just about everything else worked in (I even hear a bit of older U2 in some of it). With each record they've released, they've added other elements to their sound, and with this one it looks like they could be utilizing a bit more of an electronic vibe than in past records. Thus far I've heard two songs and previewed all of them, and am REALLY excited to hear the rest of it in its entirety tomorrow.
Here is the first video, "Up In The Air." Even if the music's not your thing, you should still watch because it's eye candy as well

Music Monday:
X-Mas Dolly
Run DMT
Be There 2Day
My So-Called Chaos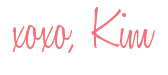 COMMENTS

Scroll immediately below post
(Not available on mobile version)






Name/URL - Anonymous
Click
here
or scroll to the bottom of the page. (Scroll if you're using a mobile device)