A Shade of Vampire is the first book in the A Shade of Vampire Series by romance writer Bella Forrest, where we meet our heroine Sofia Claremont - a resilient and ambitious young lady - on her seventeenth birthday. Although she is quite savvy and wise beyond her years, she has a moment where she allows herself to wallow in a bit of angst (as most teenagers are wont to do), and ultimately this proves to be her downfall.
From the author's website:
On the evening of Sofia Claremont's seventeenth birthday, she is sucked into a nightmare from which she cannot wake. A quiet evening walk along a beach brings her face to face with a dangerous pale creature that craves much more than her blood.

She is kidnapped to an island where the sun is eternally forbidden to shine. An island uncharted by any map and ruled by the most powerful vampire coven on the planet. She wakes here as a slave, a captive in chains. Sofia's life takes a thrilling and terrifying turn when she is the one selected out of hundreds of girls to join the harem of Derek Novak, the dark royal Prince.

Despite his addiction to power and obsessive thirst for her blood, Sofia soon realizes that the safest place on the island is within his quarters, and she must do all within her power to win him over if she is to survive even one more night.

Will she succeed? ...or is she destined to the same fate that all other girls have met at the hands of the Novaks?
I give this book my version of four out of five stars because Forrest has written compelling characters, a captivating story, and has created a darkly wondrous supernatural realm which convincingly exists within our own world. Because of its short length, it is the perfect way for you or your young adult to spend an afternoon and/or evening.
Its short length is also what kept me from giving it five "stars." While the story was truly beautifully written and you do get enough of a sense of the characters' personalities and lives, I would have liked to see more of Sofia's backstory, as well as Derek's. The story still flows effortlessly despite the short length, but seemed just a bit rushed to me. Without getting spoiler-ish, I would have liked to have just a bit more meat on the bones, so to speak.
All in all, I definitely recommend checking this book out if you like YA vampire romances and are looking for a love story that (in this book, at least) manages to stay away from being too innocent or too mature.
Visit Bella Forrest's website for more info on this and her other series.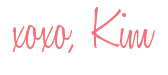 COMMENTS

Scroll immediately below post
(Not available on mobile version)






Name/URL - Anonymous
Click
here
or scroll to the bottom of the page. (Scroll if you're using a mobile device)