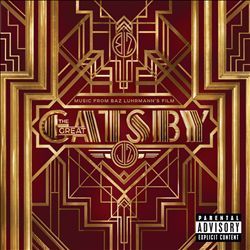 Because I personally hope they do! Not only do I love the style, fashion, and decor of the roaring twenties, but the ladies were not afraid to pencil in some skinny brows! (though in the movie posters, the brows don't look all that skinny) And I have to pencil my own brows in. I always have. I may have been blessed with a head full of thick, coarse hair enough for four people, but what God giveth, God taketh away.
In my case, that means I got some thin, fragile, transparent lashes which point straight down and will not stay curled, and some sparse brows with baby-fine, colorless hairs towards my outer eyes. I've gotten to where I can pencil mine in and have them look semi-decent, but I would love to be able to use a heavy hand and obviously non-natural brows again without looking bizarre. The last time I was able to pull this off was in the late 90s when I hung around with mostly goths, many of whom also loved a drawn-on brow.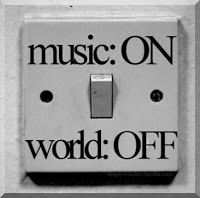 Since it's Music Monday, I headed to Amazon to check out The Great Gatsby soundtrack. Lo and behold, Jack White's "Love is Blindness" is the only song I really liked off the soundtrack, but it's already been featured on someone else's "Monday's Music Moves Me" post. Well, any excuse for Mr. White's music to grace my page again is valid, so here it is again for those of you who didn't catch it the first time:
So much for featuring a few songs from the soundtrack. Instead, I'll go to the actual 1920s for a few selections....and I'll also carry on with last week's theme of remakes. This was so much fun for me!
First up is "Wildwood Flower" by The Carter Family. I always assumed this was the original, but it's not. According to the song's Wikipedia page, it is "a variant of "I'll Twine Mid the Ringlets," written in 1860. The Carter Family recorded it in 1928.
Now, here's an AMAZING cover by Mike Ness of Social Distortion (from 1999's Under the Influences.)
And here's "Corrine Corrina" by legendary Delta bluesman Bo Carter (1928)
That song's been covered by everyone from Bob Dylan to Floyd Cramer to Bill Haley and His Comets - even Rod Stewart recorded a version! But my favorite is by Jerry Lee Lewis, recorded a few decades later in 1965.
And lastly, "Ain't Misbehavin'", as recorded by Fats Waller in 1929:
Hank Williams, Jr. covered this in 1986. I saw it performed on some awards show, and loved it!
Happy Music Monday! For more, be sure to check out these links:
X-Mas Dolly
Run DMT
Be There 2Day
My So-Called Chaos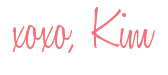 COMMENTS

Scroll immediately below post
(Not available on mobile version)






Name/URL - Anonymous
Click
here
or scroll to the bottom of the page. (Scroll if you're using a mobile device)