And I'm not talking about the MTV show, though I could probably give those characters a run for their money.
WARNING: a bit of language ahead, for those of you who are sensitive to that sort of thing.
Today I decided to try and jump back into the writing prompts at Mama's Losin' It, and one of the themes was something entirely too familiar to me: "Describe a time you made things...awkward."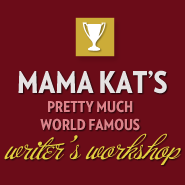 Well, hell. When don't I make things awkward? From my genuine knack for (including, but not limited to) saying the wrong thing at the wrong time, being in the wrong place at the wrong time, trying to help but only being more of a hindrance, etc., etc......I have honed awkward past an art form all the way down to an unfortunately unmarketable, non-lucrative talent.
But of all my awkward situations, I think the one where someone on the school bus wrongfully told our bus driver I said she was a slut. Yes. As strange as that sounds, a middle school-aged girl on the bus told our adult bus driver that I, a high schooler (just shy of my driver's license) at the time, said she was a slut. She was being reprimanded for some bus infraction. They verbally got into it, grabbing the rapt attention of every bored student on the bus. All of a sudden, she just threw ME under the bus! Pun intended. I think. Wait.....was it really throwing me under the bus if I didn't actually say it in the first place?
Regardless.....everyone got really, really quiet, and turned to me. The bus driver asked if that was true. I could literally feel my cheeks blooming floridly. I told her that it wasn't, and luckily for me, the other girl was the troublemaker so they believed me. Whew! But the bus driver never quite "liked" me after that. I'm just glad it didn't land me in the principal's office or kicked off the bus.
So the awkward things that happen to me tend to be serious-awkward rather than funny-awkward, though I still find myself in plenty of funny-awkward situations, too. What can I say? It's always a thing with me!
If you also have a knack for turning any moment into an awkward moment, I'd love to hear from you. We should chat. In a non-awkward way, of course. Or even if you just have sympathy for me and others like me who are afflicted with awkwardness, I'd love to hear from you, too. If your'e visiting, be sure to leave a comment. I'll feel really awkward if you don't.
Visit Mama Kat's Losin' It for more.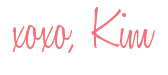 COMMENTS

Scroll immediately below post
(Not available on mobile version)






Name/URL - Anonymous
Click
here
or scroll to the bottom of the page. (Scroll if you're using a mobile device)