We've all heard that expression before, and that brings me to one of my favorite things about music: the remake. Or cover. However you say it, I'm talking about when a band performs and/or records a song previously performed and/or recorded by another artist.
Now before you get all aural elitist on me, keep in mind that I already know many of you can't stand covers. But, you see, I am the exact opposite! I love it when a band or artist takes a song that is already familiar and makes it their own. And I could talk about covers for DAYS. I'm not even joking. So naturally, I jumped ALL OVER this week's them at Dolly's: remakes.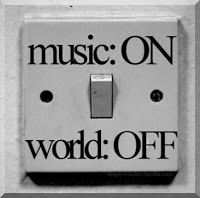 Here are just a few of my favorites:
Motley Crue - Smokin' in the Boys Room
(originally recorded by Brownsville Station)
The Power Station - Get It On (Bang a Gong)
(originally recorded by T. Rex)
Dwight Yoakam - Suspicious Minds
(originally recorded by Mark James but obviously made famous by Elvis Presley)
Type O Negative - Cinnamon Girl
(originally recorded by Neil Young)
Like I said above, I could literally post hours of covers that I love (maybe one day I will link to my Spotify covers playlist), but I think I'll conclude my selections with this one since it's probably my very favorite cover ever. ::sniffs:: How I miss TON! Especially this era TON. Peter Steele's been gone over three years now and I still can't believe it.
I may just take this theme and run with it, since I love so many cover songs. If you love the remake as much as I do, what are some of your favorites? Perhaps there are some out there that I haven't heard - yet.
Music Monday
X-Mas Dolly
Run DMT
Be There 2Day
My So-Called Chaos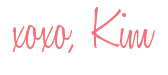 COMMENTS

Scroll immediately below post
(Not available on mobile version)






Name/URL - Anonymous
Click
here
or scroll to the bottom of the page. (Scroll if you're using a mobile device)