This past Friday, my pal Stacey and I went to see The Conjuring. Like Sinister before it, this film is helping restore my faith in horror movies. Like Insidious before it, this film was directed by James Wan and starred Patrick Wilson. (And others. But Patrick Wilson was reason enough to me to see this movie.). Based on the true story of paranormal research trailblazers Ed and Lorraine Warren's account of the Perron family possession of 1971, the film was off to a painfully slow start. But once the action started? OH BOY, hold onto your seat!
As a lifelong horror fan, it takes an awful lot to scare me, and most movies just don't anymore. In fact, many of the "scares" that elicited the audience screams you see in the trailers for The Conjuring came from a few instances of what movie critics refer to as "cheap scares," such as loud noises or sudden appearances of frightening faces/objects/etc (or harmless ones that leave you sighing in relief temporarily). Having said that, this movie isn't full of them, and they're not just there as an easy way out. They were necessary and well-placed, and I am assuming the events depicted happened to the family in real life. There is a tremendous amount of tension and dread leading up to the action. The whole story is fueled by a soundtrack that made my skin crawl - an insanely creepy score supplemented by some equally creepy (at least in the context of the movie) songs such as The Zombies' "Time of the Season" and Betsy Brye's "Sleep Walk." And a truly spooky song by Dead Man's Bones, "In the Room Where You Sleep."
What some of you may or may not know and find interesting (I know I did) is that Dead Man's Bones is actor Ryan Gosling's band. I was pleasantly surprised, and you might be too. This is not what I think of when I think of Ryan Gosling and music together.
"In the Room Where You Sleep" - Dead Man's Bones
Without getting overly spoiler-ish - go see it if you enjoy horror! The subject matter is something that just goes so much deeper than the axe-wielding-homicidal-maniac-on-the-loose. While I also love a good slasher flick, I much prefer horror that seeps in, wraps icy tendrils of fear around your psyche, preys on your emotions, and just doesn't let go. The Conjuring went a LONG way in doing that for me. It may not have absolutely terrified me - very few movies do - it did cause me to sleep with the light on that night. And if you know me, you know that's saying a lot.
CLAP CLAP!
Music Monday:
X-Mas Dolly
Run DMT
Be There 2Day
My So-Called Chaos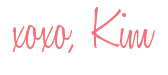 COMMENTS

Scroll immediately below post
(Not available on mobile version)






Name/URL - Anonymous
Click
here
or scroll to the bottom of the page. (Scroll if you're using a mobile device)