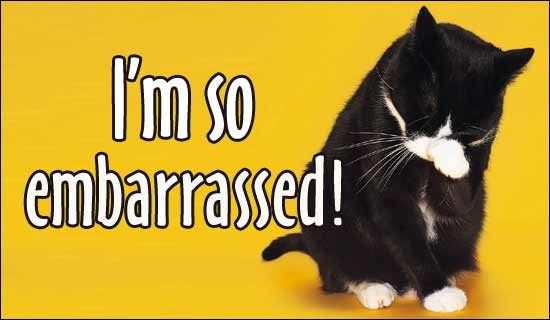 About my
Monday's Music Moves Me
post.....I had some comments. The post itself showed a 0 comment count on the main page, but there WERE several on the post's page. I logged into my
Intense Debate
account to reply to them, and THEY JUST DISAPPEARED!!!!! They are still in my ID overview, but I have no way to respond to any of them. I sure appreciate y'all coming by, though!
So this is the funny thing: I apparently can't reply directly from ID. Frustrating.
I've been on the fence about ID for some time now. I originally chose it for all the login choices. You can log in with Twitter, Facebook, OpenID, WP, or link directly to your site via the name/email/site url option. I do love all those features, but I think some commenters have been led to believe they have to join Wordpress, or if they have a Wordpress or ID account, that they have to use that to comment. You DON'T. If you want to link directly to your blog from here, just be sure to sign out of ID, because using your ID or Wordpress account will link directly to your profile there. And if it
forces
you to use your account if you have one? Let me know, because that is something I need to know, and would never have installed something here that forces someone to sign up for a service or use any information other than what they specifically want to include. (And as for the email, if you choose to sign in with name/email/url - that's only so ID will notify you when I respond to your comment. If it's not? Again, please let me know, because that is something that I need to know, and a determining factor in whether or not I keep ID).
Anyway...I have submitted a support ticket to ID, and am currently waiting on a reply.
I have the most bizarre luck of anyone I know with blog stuff. Pfftttt.
Image source: via Google image search, found at Updates From the Field