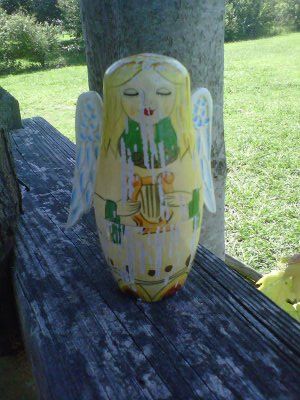 Here's an adorable set of vintage nesting angels (all nested in this photo) I found for about a quarter in a thrift store. They're a terrific edition to my hodge-podge holiday decor! I don't have a clue how old they are, but I love that they appear to be aged. And I thought they complimented the rail of my weathered deck quite well in this photo.
Thrifty finds are amazing!
For more Wordless Wednesday, go
here
.
For more Wordful Wednesday, go
here
.