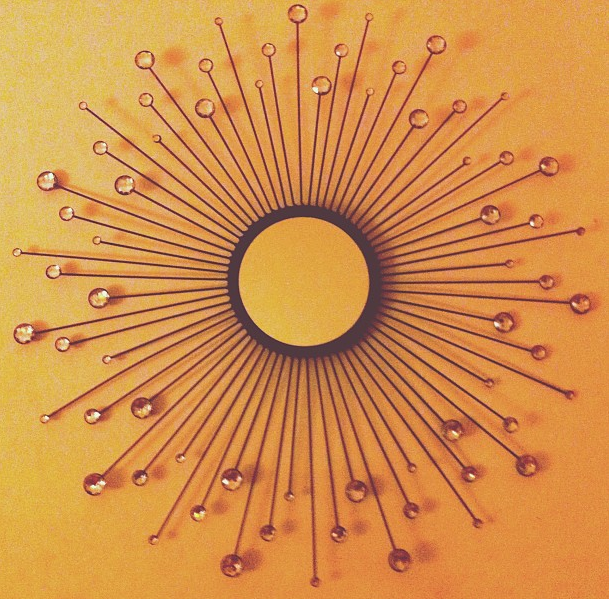 For more Wordless Wednesday, go
here
.
Now, for
Wordful Wednesday
....
I got myself an iPhone earlier this week. I'm brand new to all things Apple, so the first thing I did was start snapping random pics. That photo up there? Happens to be one of my very favorite things in my home, my sunburst mirror. I love all things retro, so this was a perfect fit. The best part about it was that I picked it up from Family Dollar for about $8 a few years ago. I'm glad I did, too, because I haven't seen them there since then.
Oh, and I had to try this Instagram business out, too (but before
all hell broke loose
- which is a great example of my comedic timing!) so this has been run through an Instagram filter. I forget which one, but I'm pretty sure it was 1977.
For more Wordful Wednesday, go
here
.