If you've been reading my blog for a while, then you already know how ready I was to stop complaining about the cold weather and start complaining about hot weather instead. Well, that time has finally come, folks! It seems like we went straight from winter into summer here in the good ol' south. Actually, this is just our spring, since we still have low temps in the 60s and highs in the mid to upper 80s. Down here, our summers REALLY scorch.
This brings me to this week's Coffee Chat: the 'chat is taking the summer off, so this will be our last one before September. This week, we're dishing on what we'll be doing over the course of the summer. Whatever shall I post about on Tuesdays from here on out?
As for me, I have plenty to do. And I shall give it to you in bullet form.
Finish laying new floor covering in my home. I have had floor covering for the living area, at least, for a few years now. I have also been walking around on subfloor for a few years now. As it turns out, it's been quite difficult to finish with a schedule that generally only allows for one day off here and there, and the room itself is one that sees more traffic than any other place in the house, even the kitchen.
Finishing furniture projects. And other projects. Hopefully at least one, anyway. I still have the utility cart from a few years ago. I still have the fabulous vintage dresser I'm turning into an entertainment stand. And the chair from last year, which I can not seem to locate online. Hm. And also tons of cleaned milk jugs which need to be cut for my version of this faux capiz chandelier.
Find more thrifty treasures. I've already started a wish list of both needs (well, as much as you can need something from a thrift store, anyway) and wants. It's fun!
Keeping up with goals. With some of my Earth Day goals, I'm already off to a decent start. I have been saving newspapers, clean cardboard, and aluminum cans for recycling. I've been using far less electricity (having no central AC helps!). And I'm mostly all-natural, chemical-free with house cleaners. My fitness goals leave much to be desired, but I'm trying. And out walking again in the evenings.
Filling my ears with the sounds of great music. And there is so much of it this year, from older favorites like Rob Zombie, Alice In Chains, Slash, Soundgarden and Filter to Stone Sour, Deftones, Black Veil Brides, Imagine Dragons and Thirty Seconds to Mars. So, so much to get excited about!
So what are YOUR plans for this summer? Vacationing? Tell me about it. Home improvement plans? I want to hear about them. Traveling? I'm jealous, but I'd love to hear about it all the same.
And to the Coffee Chat regulars - it's been nice getting to know you, and see you again in a few months! In the meantime, feel free to come on back anytime you like!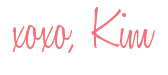 COMMENTS

Scroll immediately below post
(Not available on mobile version)






Name/URL - Anonymous
Click
here
or scroll to the bottom of the page. (Scroll if you're using a mobile device)