Wow, can you believe the year is truly halfway over? I can't. I mean, it was only a month ago that summer-ish weather truly arrived, so it feels to me as if the year is still young. It certainly doesn't seem right that we're already in the third quarter of the year!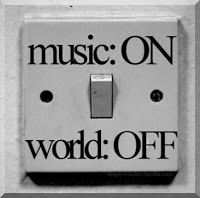 Musically speaking, I'm looking forward to new releases from Oliva, Sick Puppies, and Five Finger Death Punch. But the music I'm most excited about this week? Okay, the much-anticipated album Hesitation Marks isn't going to be released until September, but Nine Inch Nails has new music, and the David Lynch-directed video for "Came Back Haunted" was uploaded to the official NIN Vevo two days ago, complete with this disclaimer:
"WARNING: This video has been identified by Epilepsy Action to potentially trigger seizures for people with photosensitive epilepsy. Viewer discretion is advised."
And here it is!
Over at
Dolly
's this week, the theme for Monday's Music Moves Me is "funny songs" - suggested by
Chronicles from the Man Cave
. The last time we had funny songs for the theme, I was
just a bit harried and caught off guard
, but since then, I've had time to think about a few more. So here they are!
This first song is from Wednesday 13's alt-country band, Bourbon Crow, and it never fails to crack me up! "Drink Till You Ain't Ugly"
Did any of you ever watch the Adult Swim show Metalocalypse? For those of you who did not, Metalocalypse follows the antics of the (virtual) band Dethklok, while the musicians who provided the music for the show toured and performed the songs live under the same name. I think "Face Fisted" is a riot, especially in terms of the "virtual" band! But there is profanity and immaturity galore, so do proceed with a sense of humor.
And my last selection for the "funny songs" category is from a pretty famous movie that every comedy fan and every music fan should own - or at least see - This Is Spinal Tap. I know that the Stonehenge scene is synonymous with the movie and is indeed funny, but I chose "Rock and Roll Creation" instead. The song itself may not be all that funny, but the video/movie clip is beyond hilarious! From the Phallic pods which don't open for all of them, to the roadie desperately trying to break Derek Smalls out by unplugging the pod, pounding it with a hammer, and blowtorching it all to no avail. What can I say? If you've seen this one before, then I know you'll want to see it again. And if you haven't seen it yet, then you really should!
What music are YOU listening to this week? What are some of the funniest songs you know?
Music Monday: X-Mas Dolly
Run DMT
Be There 2 Day
My So-Called Chaos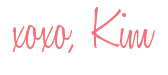 COMMENTS

Scroll immediately below post
(Not available on mobile version)






Name/URL - Anonymous
Click
here
or scroll to the bottom of the page. (Scroll if you're using a mobile device)