Back in 2010 when I had to retire my beloved 15 year old Mustang, I bought a 2002 New Beetle. One of my favorite things about my bug, Bibi, is the dashboard bud vase. Beginning last year I replaced the daisy every month, and I never gave much thought to trying to document it. This year? I am!
Without further ado, here's January 2013's daisy: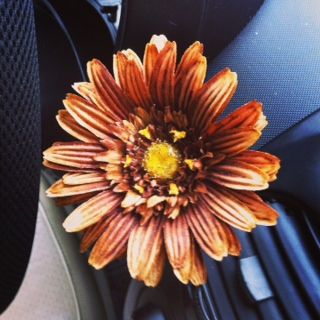 This photo is part of
Wordful Wednesday
at Seven Clown Circus,
Wordless Wednesday Bloggers
, and
Wordless Wednesday
.